Mono-arms booms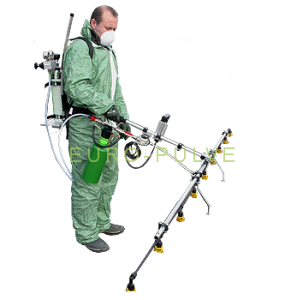 Can be used on front or one way side, frame structure in carbon with clipsable unit of 1 or 0.50 meter, fiberglass pipe of 6 mm diameter for the chemical liquid, adjustable height.
Double foot to lay the boom on the ground. Width from 1 to 12 nozzles so from 25 cm to 3 meters wide.
Nozzle spacing of 25, 33 or 50 cm (other spacing on request). All types of nozzles available.